Parent involvement does matter! When you get involved in your child's life, it makes a substantial positive impact. Parental involvement is key to their child's academic success.
Their success starts not in classrooms but rather at homes.
It's very crucial to build positive and strong relationships with our families.
It's also essential for teachers to get to know their students' parents to provide support and guidance as the year progresses.
The best and most efficient way to help your child thrive in school is by assisting them to do their homework.
This has always been considered a bonus for kids. Children will stay children; therefore, they will need the help of an adult to keep them on track and ensure that their academic performance is going well.
If you don't have an idea about how your specific parent behavior can and will give your child an academic advantage, read on!
How can a non-educated parent help their child in their education?
The impact of uneducated parents on their children
If you ever wonder how you are the way you are or why some children are more tense and anxious than others, while the others are fun and delightful, as cliché as it sounds, it all comes back to your childhood.
Depending on the households we grew up in, some of us may cringe at the thought, while others may look starry-eyed as they grow in nostalgic. Our parents are our number one influencer.
Uneducated parents sometimes can be a bad influence on their kids.
When parents lack education and their income is low, this will impact their children's lives, as well as their educational future. According to a study, parents whom their educational level is high, their children are likely to be extrovert.
In contrast, parents with lower educational levels, their children are more introverted and lack confidence and many other factors.
Education for some parents is forbidden, especially for girls.
This is because some regions have unequal gender norms, where girls get married at a young age, get pregnant, or have to take care of their spouses and kids.
These folks value women for their domestic fertility and work.
Parents give value to their sons more than their daughters. They think that investing in their daughter's education won't be beneficial, so they sacrifice their young daughters and make them marry aged men.
This does not affect these child's education only, but their mental health as well.
When a young child with lower educational quality becomes parent, they can't help their child with their knowledge, because their state itself requires immediate help.
Now, how can an uneducated parent help their children 
The first important thing that should be done is to sensitize these parents of the importance of education and how it can impact their child's future and life in general.
Parents should consider education a crucial part of their life.
For parents who encourage child marriage, they should be aware of the negative impact it brings to their children's lives, and they should also know that these traditional practices are harmful and should be forbidden.
Instead of marrying them, encourage your children to go to school and be more educated, protected, and taken care of, because that is every child's right.
If you are uneducated, you can still provide your child a friendly, protective, and safe learning environment, and that's your job to do.
How can parental involvement affect your child's academic success?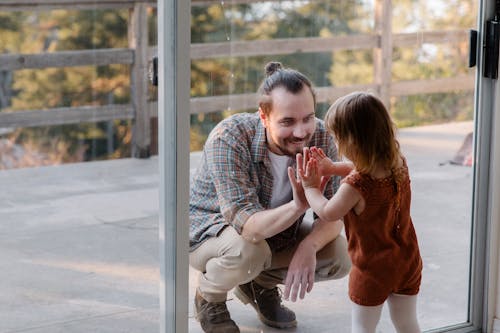 Research proves the importance of parent involvement. Over the past 30+, many research studies have been conducted.
These researches show that the more parents are involved, the more likely their child will succeed. When parents get involved, their children get better grades and score higher on tests, attend school regularly, don't miss any class, and have better social skills.
They get their homework done with the help of their parents of advisors, love school, and are more positive about it, are more likely to graduate and go on to higher education.
Research also shows that it doesn't matter how much money you have or where you're from. Every particular parent should involve in their kids' educational process, and that can make a huge difference. Now, if you are confused about how to get involved in your child's school life, don't worry. These following tips will help you:
You should be a part of the parent group at your child's school.
You MUST build a relationship with your kid's teacher; it can be either virtually using email or any social media network. You can also contact them face to face.
It would be best if you talked to your kids about how they spent their day at school.
You can try to read together. Reading aloud is also beneficial for older kids.
You can help them with their homework by being a homework coach, but you should let your child be in charge, but stay aware of assignments.
If your kids are young, you can encourage fun and entertaining education, help them be active, and enjoy learning more.
Be positive about education; tell them things like; 'Your education matters,' 'You are important to me.'
Treat your kids like partners.
Getting involved in your child's education will keep you close to each other. It will enable you to know the behind scenes of your child's school life. And that makes you a better, more influential advocate for your child.
What is the teachers' role in parents' involvement? 
It's essential that educators integrate culture and community, provide families with resources, and make the commitment to outreach.
They should be active and corporative with their parents. For instance, they can organize teacher-parent conferences once per month.
They can keep parents aware of their children's scores and grades through phone calls, report cards, or send a quick note.
Teachers should provide feedback not only on positive behavior but also on negative behavior that the child is making.
Teachers can also advise parents who lack information about 'parents' involvement' and encourage them to read with them as much as possible.
Conclusion:
If you follow all these instructions, your child's educational outcome will improve.
This will help build stronger literacy and participation skills in the classroom.
To conclude, your involvement will lead your child to better academic success, and it will also help develop a strong bond between you as a parent, your child's school, and teachers.