From December 2019 until this day, the coronavirus is described as a global pandemic. Coronavirus has been declared as a global pandemic by the World Health Organization (WHO). And that's because at first the disease was limited to China, precisely in Wuhan but later on, it has become a global pandemic to reach several other countries. The number of the affected countries has tripled since the corona first showed up, and the number of cases worldwide passed 5.8 Million cases. The symptoms of the coronavirus vary. People whose tests turned positive had the following symptoms: fever, dry cough, runny nose, and sore throat. However, some studies that have been conducted by a medical treatment expert group for COVID 19 from China reported that fever and cough were the two most commonly reported symptoms in mild and severe cases. Other common symptoms were fatigue, headache, mucus production, joint pain, nausea, vomiting, and diarrhea. There are other cases where they show no signs at all. During this COVID 19 hard time, unprecedented and unusual challenges had been created for parents and their children. Children of all ages contract COVID 19, but they usually recover within one to two weeks. 
Parents Should Support Their Children:
Teenagers and children respond to stressful situations, depending on how they see adults around them reacting. Therefore, parents and caregivers should provide the best support for their children by confidently and calmly dealing with the whole COVID 19 situation. For children, their parent's behavior and thoughts are more reassuring and inspiring. However, not all children and teens react to stress and anxiety in the same way. If you are worried about your children during the quarantine time, there are some common signs and changes that you should look for in them, which require your help. These signs and changes in behavior include excessive crying, bedwetting, toileting accidents, excessive worry, sadness, lack of concentration. They may also suffer from unhealthy eating habits or sleeping habits. The same thing for younger children, they may suffer from irritation. Teenagers may adopt irritability and 'acting out' behaviors, or they may avoid some activities they used to enjoy in the past. Not only that, but teens can also be aggressive, confrontational, or even violent.
What kind of help Parents should provide to Their Children During Quarantine?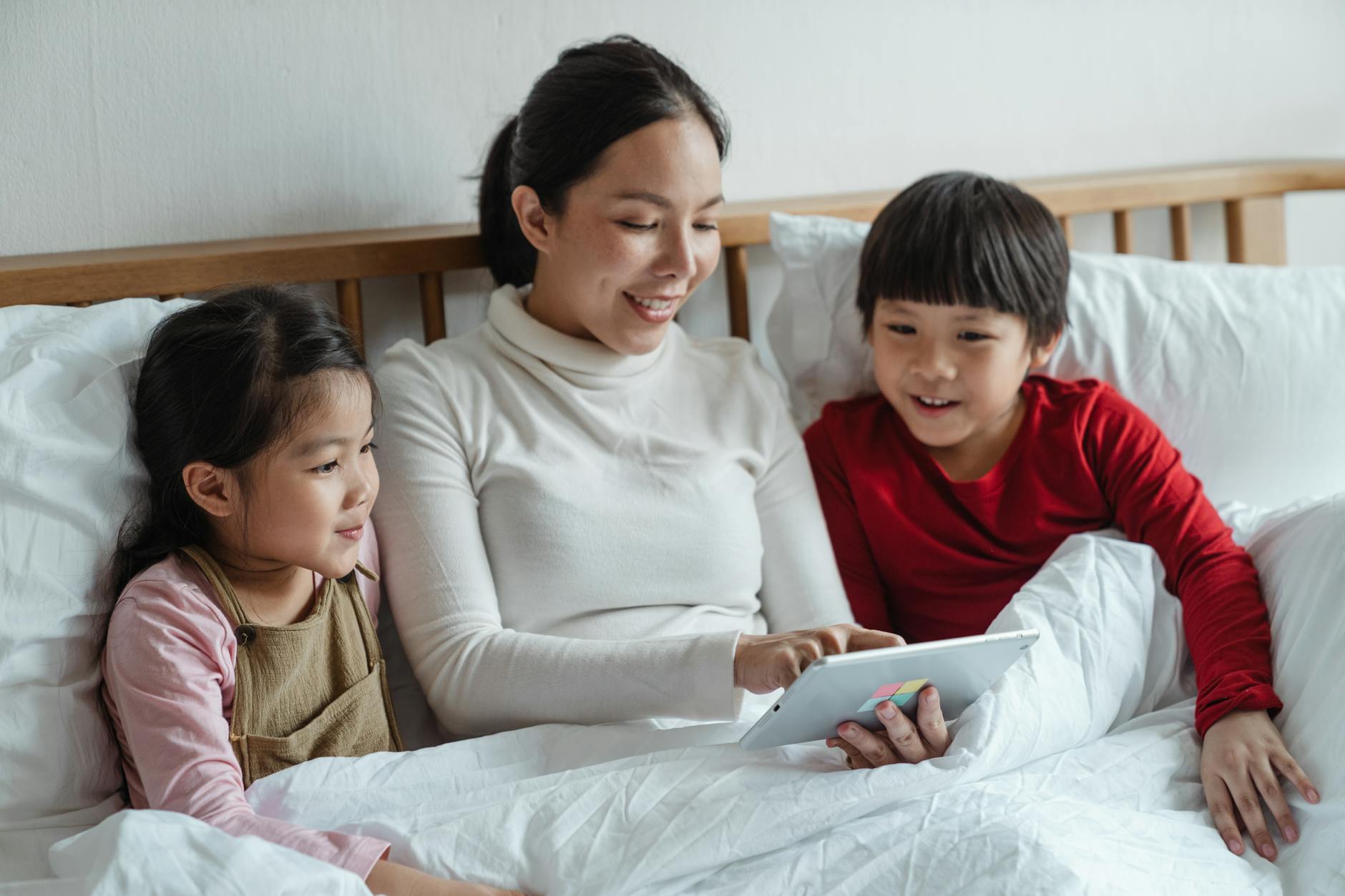 Every child looks up to their parents, and every parent's job is to protect their children and help them better understand, adapt, and recover from this whole Coronavirus situation. Parents should be positive in front of their children, and they should try to explain the entire situation through sensitizing and communicating calmly. It's also crucial for parents to be truthful and honest to their children about the coronavirus situation. Children should wash their hands before eating any meal or snack, at least 20 seconds every two hours using water and soap, and they have to make sure that they cover all their surfaces equally. It would help if you also encouraged them or made them aware of the danger of touching their faces or noses before washing their hands. They should also use face masks if you need to take them into a crucial doctor's appointment or so. Some research approved that children play a far smaller role in transmitting the coronavirus than adults. Therefore, their contact with the elders should be kept brief . Try to keep up to the same routine you had before the coronavirus. Wake up in the morning to a good healthy breakfast, get your children dressed up, brush their hair and teeth. Then, plan some activities that you can do together. You can divide your day to study, play, do some educational activities, and devote some time for yourself. There are other essential things that you can do to support and help your children during quarantine: you should devote some time to give answers to their questions and share some facts about the pandemic reasonably. Make them feel safe and that it's okay if they feel sad or upset, because the whole world is dealing with the same virus and that they are not alone. You can also explain how you are dealing with stress and with the quarantine mode. What is most important is social media. There are several references on social media that share fake news, and they often over exaggerate. Children may misinterpret what they see or hear, and they get frightened, which leads to sadness, fear, and negative thoughts. So, as we said before, try to create daily routines and stick to them. Be a role model for your children, and this applies to fathers and mothers. This is the right time to reunite and be more united than ever. Try to exercise together, go for a walk around the house, do gardening activities together, and contact their friends via video, call, email, phone, or text. Parents are continually modeling behavior for their children, and the COVID 19 pandemic. However, it is challenging and hard for everyone, but it can still provide learning opportunities and foundation for your children to handle their future challenges.
How to manage your mental health and well-being during this pandemic?
This whole pandemic situation is frustrating, not only for children but for their parents as well. Parents need to know how to manage their mental well-being for their children. What they should do as a first step is to limit their consumption news. Even if you want to be updated about what's going on in the world, and that's important, due to a large number of rumors and misinformation, this can add to your worry. So, you need to rely on trusted sources that you can check up from time to time. You may feel frustrated because you are away from your friends and family, but you can stay connected to your loved ones through technology. Try to stay active and look after your physical health, and your mental health can feel the benefits, too. Also, try to follow a healthy, balanced, and nutritious diet. A healthy body equals a healthy mind. Reduce the amounts of sugar and caffeine. Consume technology moderately, and try to have adequate sleep and rest.
Conclusion:
Stay safe and protect your children and family. The coronavirus may be a perfect time to learn something new and organize one's life plans. So, enjoy your family members' company and try to make your relationship stronger during these hard times.